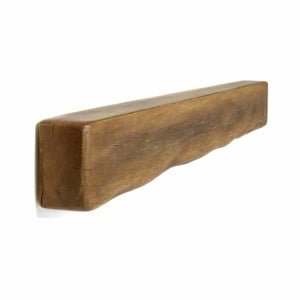 ABOC SOLID FUELS
GeoCast Dark Oak Beam 48".
Regular price
£220.00
£0.00
Unit price
per
Tax included.
Shipping
calculated at checkout.
Price will be reduced by 8% at checkout = £202.40, VAT included.
The Geocast beam moulded from Geocast non combustible material are lightweight and offer a fantastic realistic look of solid wood, without worrying about the distance to combustible measurements of your stove.
They are not made of wood but looking at them you would not believe it. Customers can not believe there not solid wood, Easy to remove for decorating it could not be any simpler to have the look of a real wood beam without the fire risk worry.
Beam
100% Concrete Beam Dark Oak Finish really authentic looks exactly like real wood.
They do need to be a minimum of 250mm away from the stove.
---