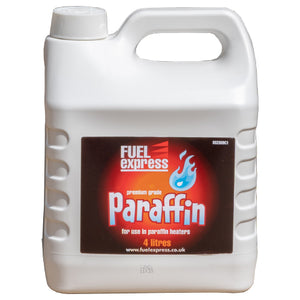 ABOC SOLID FUELS
Paraffin, 4ltr
Regular price
£9.90
£0.00
Unit price
per
Tax included.
Shipping
calculated at checkout.
Premium Paraffin comes in 4 litres.
Perfect for use in for Garden Oil Lamps Paraffin Oil for Greenhouse Heaters, Garden Heaters, Lamps and Torches, Oil Heaters, Oil Lamps, Burners.

Premium Paraffin High Quality Oils, Premium Paraffin is a Clean-Burning, low Sulphur, High Smoke Point Liquid Fuel.

Premium Paraffin May be used in all appliances recommended by original heater equipment manufacturers.

Suitable for Greenhouse, Garden Heaters and Room Heaters requiring a fuel that meets BS2869.C1

Always read the manufacturer's instructions.
---